Cloud Center
TSMbox Cloud Center is a dedicated platform for providing backup services in a cloud (Backup as a Service). Thanks to TSMbox CC the suppliers of cloud solutions can offer flexible data protection methods that use technologies allowing for data reduction and safe transfer in the Pay As You Need model.
TSMbox Cloud Center is a solution for enterprises (private cloud) and for companies providing services in a cloud (public or hybrid cloud).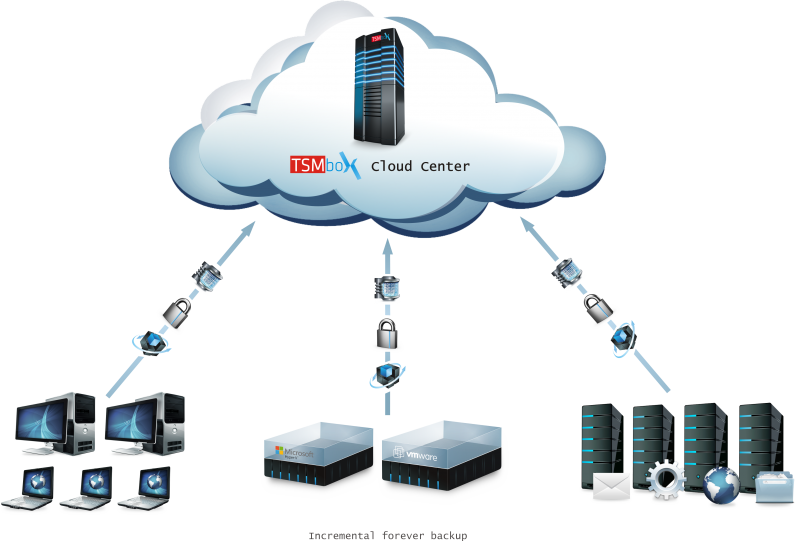 One of the crucial features of the Cloud Center solution is the dedicated portal for managing the environment combined with a multilevel billing system that allows for monthly/ quarterly/ yearly settlements for clients using the TSMbox CC service according to the amount of space used, in GB. The billing system, available both for the client and the provider of the service, allows to automatize the management of service invoicing. What is more, the portal also enables creating dedicated BAAS services subscriptions, based on which the solution provider and the end customer settle their finances at the end of the billing period.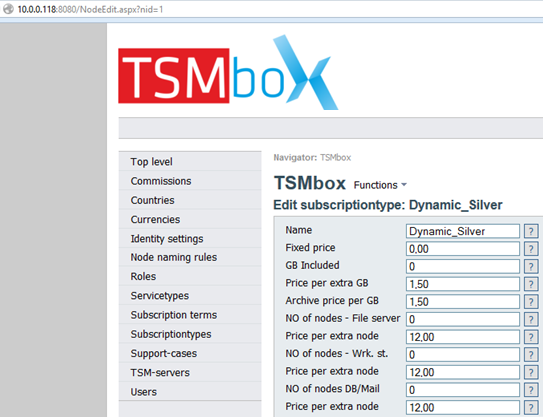 A sample creation of a dedicated subscription for the end customer / company department.